About This Award
HealthVisions Midwest recognizes the important role of people who humbly serve and sacrifice to help others live healthier lives. In that spirit, we award this honor annually, using guidelines based on our core values, including Dignity and Respect for All. To nominate someone for the award, fill out the Nomination Form. Criteria for the Dignity Award are as follows.
Dignity Award recipients are those who:
Listen attentively and respond courageously to the needs of the time.
Willingly serve wherever the need arises.
Advocate on behalf of those who are underserved.
Use their own skills and talents to help increase the overall health and life of others who are differently skilled.
Respect and affirm others regardless of race, creed, sex, age, sexual orientation, status, or ability.
Treat people equitably, demonstrating that each human being has rights and responsibilities.
Intentionally collaborate with others who embrace a common mission to achieve the greatest impact, regardless of individual recognition.
Past Dignity Award Recipients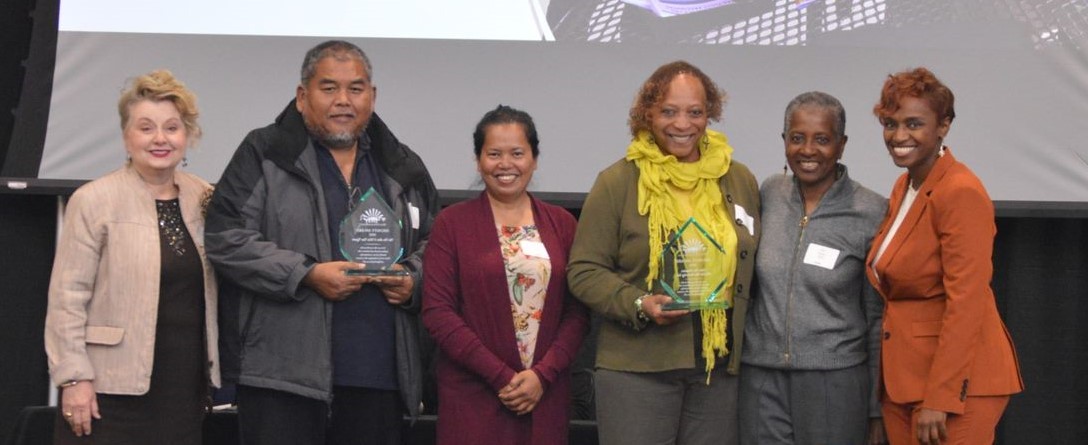 The first Dignity Award recipients were announced in 2022. Two deserving community champions were honored:
Yin Yin Moe and Win Tun Nyunt, a Burmese couple who have worked tirelessly on behalf of local Burmese farmers. They started the Burmese Workers Initiative. The couple has also acted as interpreters and messengers for the broader Burmese community, regarding vaccinations, and other health-related community resources.
Chi Eta Phi (The Zeta Eta Chapter), a nursing sorority for nurses of color who consistently volunteer their time to offer health screenings in southeast Fort Wayne and to collaborate with area agencies for the benefit of underserved groups.
If you know someone who meets the criteria for a Dignity Award, please complete the online form by August 11, 2023. The Dignity Award winner will be announced at the 2nd Annual ReThinking Health Breakfast, 8:00 a.m. Friday, September 29, 2023, at the Grand Wayne Center. For tickets to the event, register here.